Environment
Monitor, Clean, and Protect
Sense with light and sound.   Clean with nanopores.
Here are some innovators.

Systems and techniques for measuring bacteria in drinking water.

Bioacoustic monitoring systems.

Ultrasound systems for measuring fish and zooplankton populations.

Sensors for monitoring the environment, including the canopy.

Water purification and desalination of seawater via biotechnological techniques and thinking.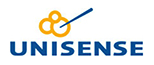 Microsensors and instrumentation for measurements of micro-organisms in oceans and lakes.